5Point Film On the Road with the AAC – Bellingham Aug 29
The 5Point Film Festival has been a wildly successful event in Carbondale, and we're now bringing it to a town near you. 5Point Film On the Road brings together some of the most important and inspiring films of this generation in a celebration of the human spirit. These movies aren't just about climbing the steepest line, or skiing the sickest couloir…they're much, much more!
Last year's festival premiered one of my favorite movies ever: 35 (If you haven't seen this, spend the few minutes to watch it!)
http://vimeo.com/62716181
August 29, 2013
Bellingham, WA
Depot Market Square
http://5pointfilm.org/events/bellingham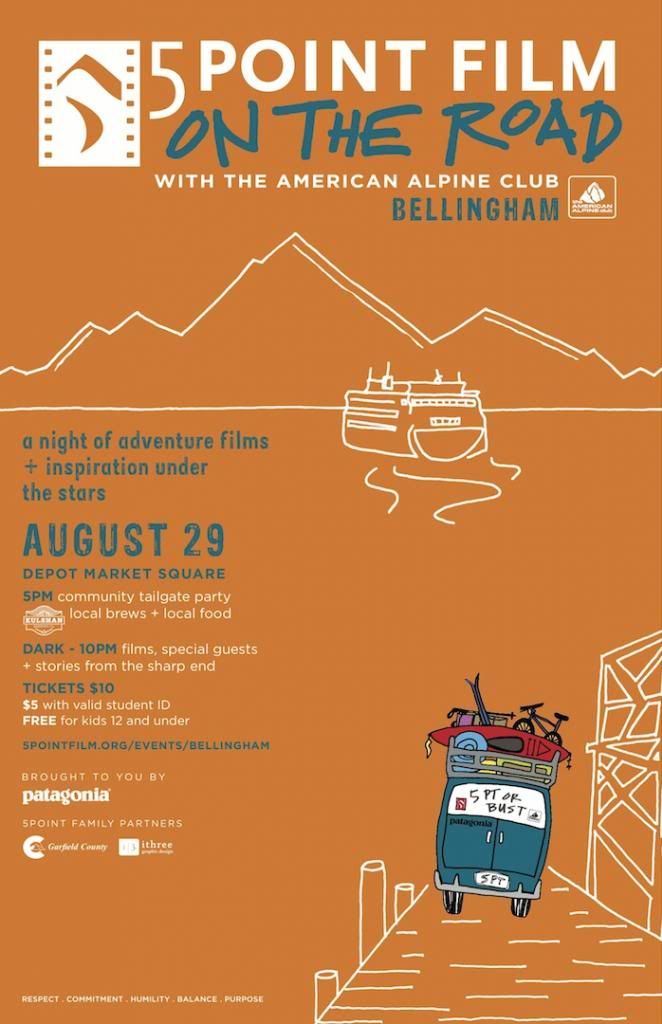 Comments are closed.