You're Invited: August 7th Send & Social
You're Invited: August 7th Send & Social
By: Becca Vande Hei, Cascade Section Chair
We created the Send & Social series to bring local climbers together to simply have fun. And over the last four months, the series has become a fantastic success. Now we're working on our August 7th prep list:
Local climbers: Send & Social attendance has grown from 50 climbers in April to more than 120 climbers at each of the last two events.
Climbing: Our host for this monthly event is the Seattle Bouldering Project (SBP), the country's largest bouldering gym.
Drinks: Check—cold and free. The keg was sponsored by Second Ascent last month, and they're bringing it again in August.
Contests: From rope coiling to boulder-taco-dead-hangs, we've got your unexpected challenge. Watch for a poll on Facebook soon to decide this month's contest with prizes sponsored by Mammut, the AAC, and SBP.
There's just one thing missing: AAC members. From what we can tell, only a handful of AAC members attend each month. If that's not true, let us know. Or if it is, make this the month your send and social with us!
When: Tuesday, August 7th from 6-10pm
Where: The Seattle Bouldering Project
Cost: $10 day pass for AAC members
Questions or feedback: Email Becca at [email protected]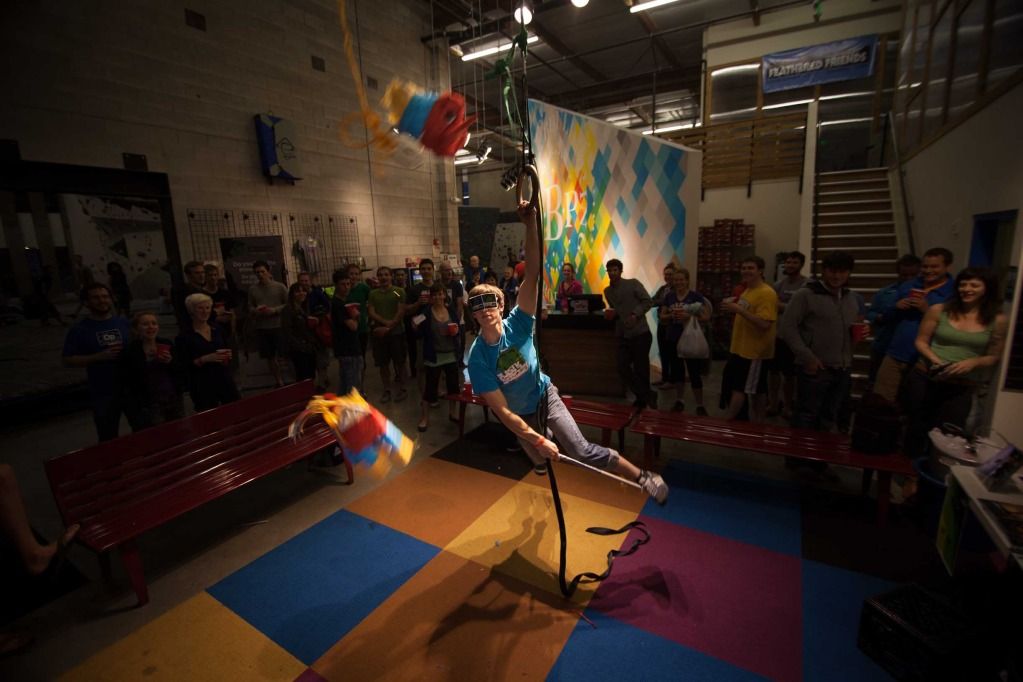 Decapitating the piñata at the July 3rd Send & Social. Photo by Truc Allen Media. 
See more pictures on Facebook. 
Comments are closed.