Work Party and BBQ at Index – Sunday, July 29th
Calling all members!
Join other members of the AAC on Sunday, July 29th to help pitch in, meet other members and celebrate our work in the afternoon with a BBQ.   The Access Fund's Conservation Team is at Index for the next couple of weeks helping with some much needed trail building projects at the Lower Town Wall.  
Meet in the parking lot at 8am with your work clothes on, and don't forget your gloves!  We'll be providing the food and drinks for the afternoon's BBQ over in The Country at around 4:30.
Please RSVP to Becca Vande Hei:  [email protected]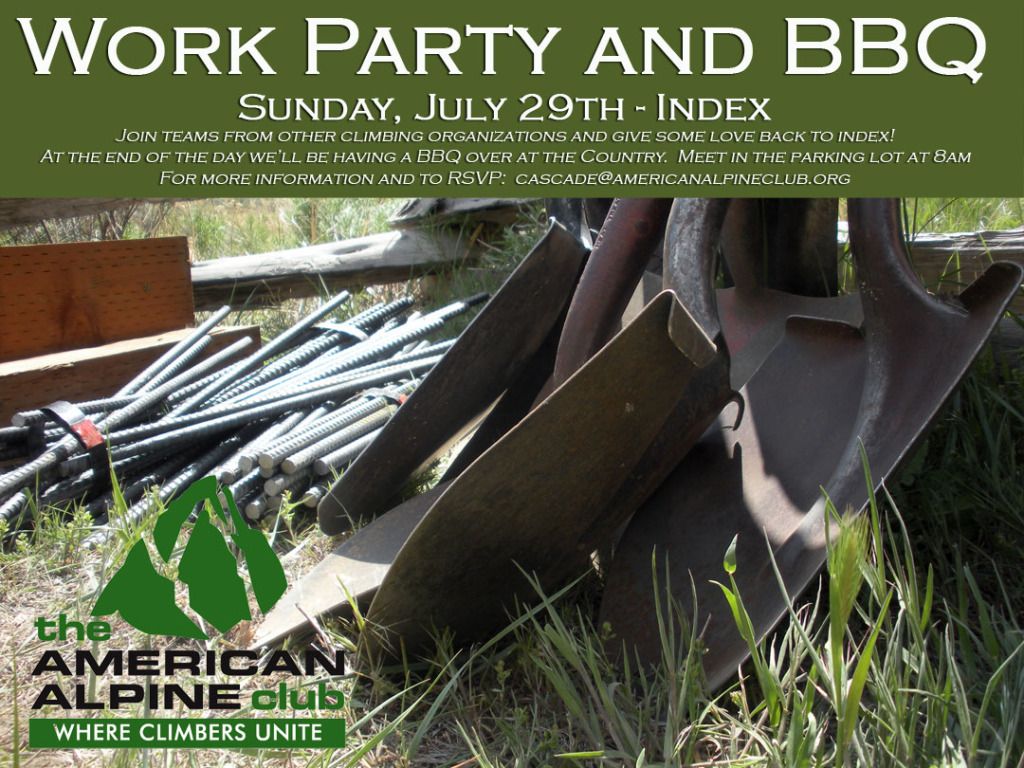 Comments are closed.