Rockfest 2012 Re-Cap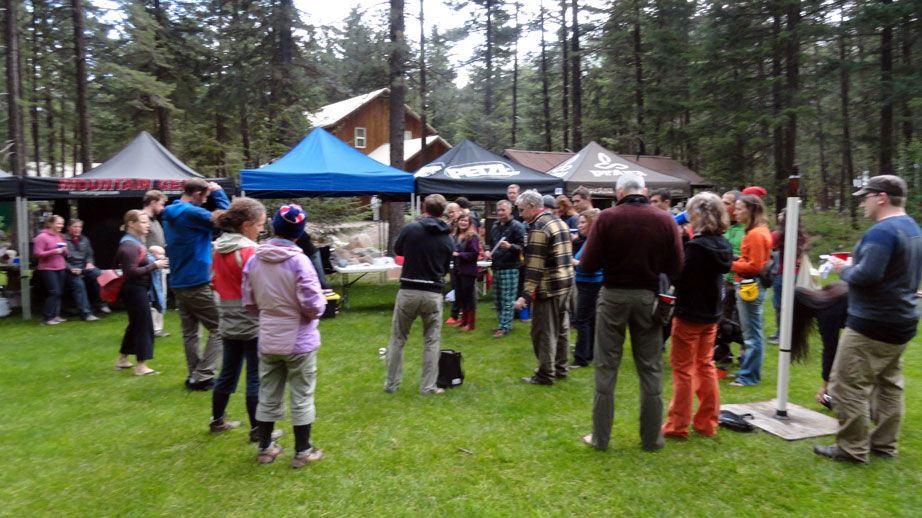 Despite an uninspiring forecast for the Rockfest weekend, a hardy group of climbers braved the weather and were treated to a wonderful festival of climbing, clinics and a slideshow by the one-and-only Jason Kruk. After a quick review of why you shouldn't climb off-widths hung-over, he took us through his latest journey in Patagonia which landed him in the history books as  part of the team that, not only climbed the Compressor Route by "fair means", but also removed many of the bolts on the way down.
The highlight of the evening, however, was the great response from the crowd. The auction and raffle was a huge success and a lot of folks went home with some great prizes and the good feeling of raising $3,000 dollars. Not surprisingly, the weather cooperated for 93% of the weekend and only had participants scurrying for shelter once during the party, but this only meant you got to meet more folks while squeezed underneath the Eazy-Ups!
Sunday morning's work crew was joined by some members of the Seattle Mountaineers and they helped pitch in to spread gravel around the base of Fun Rock and shore up a couple of the belay platforms.
We'd like to thank the folks who made this happen, and encourage you to support the partners who invest in the great work we do. Title sponsors: Hilleberg tents, Five-Ten for their shoe donations and bringing an awesome speaker, Petzl and Black Diamond for their help with the BBQ and clinics and Mountain Gear for their breakfast, logistical help and clinics.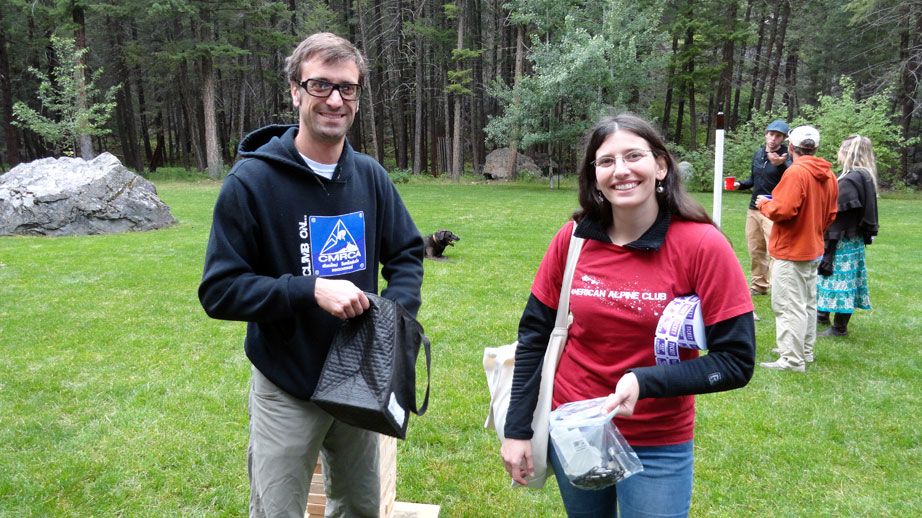 We couldn't do any of our clinics without the help of the North Cascades Mountain Guides. Our fundraising was a success with Vertical Girl, Prana, Mammut, Julbo, Rab, Feathered Friends and Salewa's generosity. And…if you're ever in Mazama, stop by the Goat's Beard climbing shop across the courtyard from the Country Store!
For the rest of the pics:  http://photobucket.com/rockfest12
Comments are closed.