Building a toilet at Vantage
Fundraiser Thursday night, January 10th at The Noble Fir in Ballard!  
One dollar from every Goodlife Brewing pour will help the AAC with this project.
Visualize a Toilet! (note – this does not exist…yet!)
Donate to this important project at the Washington Climbers Coalition site.
Frenchman Coulee has been one of the most popular destinations new and experienced climbers have shared in the Northwest.  Popular with both large groups and private climbers for many years, the parking lot and camping areas have been heavily impacted with human waste.  There have been starts and stops with efforts to build a permanent solution there, but with the help of climbers around the state we've hit critical mass and have now started taking steps.
The American Alpine Club, the Mountaineers and the Washington Climbers Coalition are joining forces to get a vault toilet installed.  We'll be needing the help of everyone who respects this beautiful part of the state to raise the $50,000 we need to make this a reality.
Here's where we are currently:
In February representatives from the American Alpine Club, Mountaineers and the WCC joined Geoff Hill from Crescent Moon Consulting and met with officials from the Department of Fish and Wildlife and identified four potential sites: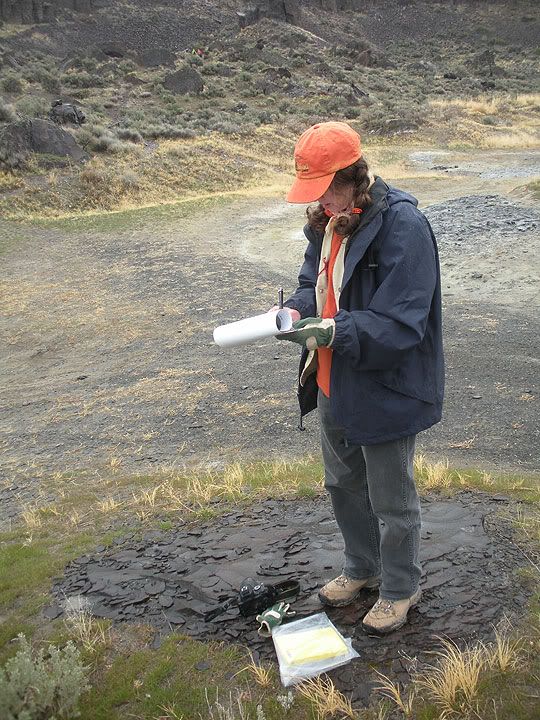 March 2012
Using funds donated by the Frenchman Coulee Climbers Coalition, we were able to have archaeologists from Eastern Washington University conduct a cultural survey to assess whether we would be impacting any historically significant areas, or if there were artifacts that needed to be preserved.  This was a compulsory step before any development can happen in this part of the state rich with Native American history.
April 2012
With no red flags coming from the cultural survey, an excavator went on site along with a septic field designer.  Holes were dug at each of the four sites to determine the feasibility of holding a vault toilet.  We know have more information than ever about moving forward with this project; the fundraising is underway with successful events at Feathered Friends, The Mountaineers (Seattle) and Edgeworks Climbing Gym.
We'll be having many more events around the state to help raise money for this much needed project.  Stay tuned!