Send & Social Series Premiere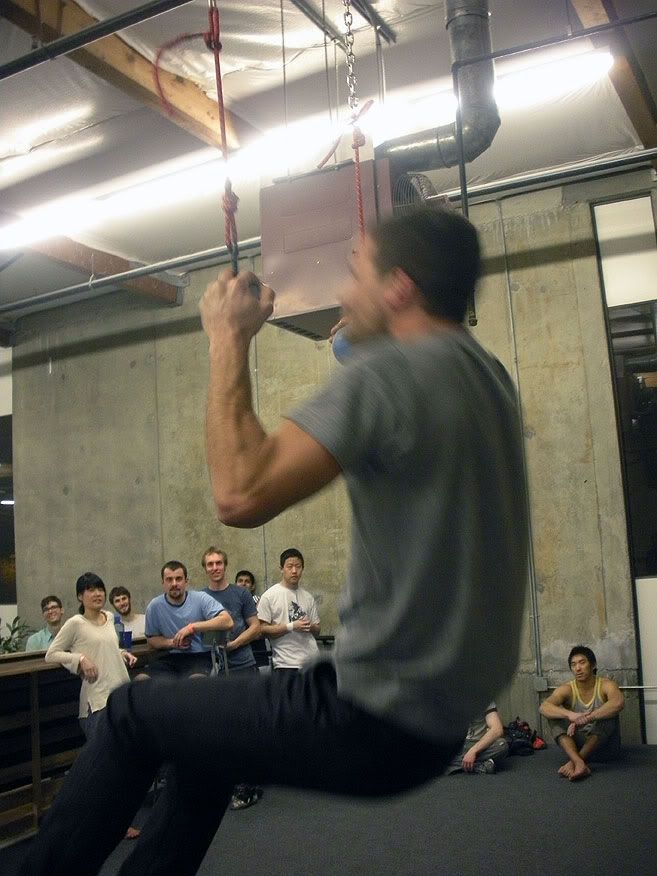 More than 50 climbers attended the first AAC Send & Social event at Seattle Bouldering Project (SBP) on Tuesday, April 3. Many people asked, "What is this thing?" and the answer is simple—it's a great excuse to gather climbers each month and build the local climbing community.
Here's how it worked: We bouldered, and then we enjoyed free drinks. A keg of Manny's flowed freely, cans of Pabst soothed calloused hands, and ciders gave a sugary post-climbing boost.
We also had a pull-up contest for AAC and SBP swag. The competition was (mostly) friendly, and we saw a lot of strong climbers. It was a late arrival in the Over 60 division who caught our attention, though. He did 14 pull ups to prove that the AAC, while "not just for old farts," is still home to the strongest of them.
Our next Send & Social is May 1, and we're brainstorming new contest ideas. Should we see who can coil a rope the fastest? How about who can hold a plank the longest? Weigh in on our Facebook page to help us decide. Hope to see you next month!
By: Becca Vande Hei, Cascade Section Co-Chair
Comments are closed.